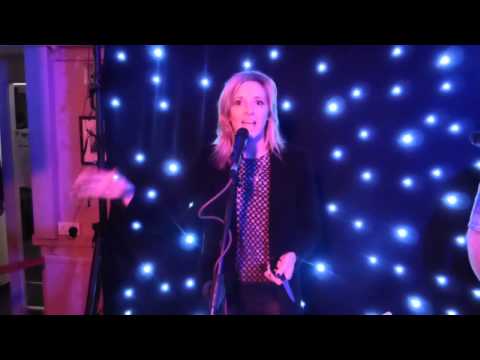 A music festival provided a packed line-up of local musicians and television celebrities this year raising thousands for charity.
Gabby and Kenny Logan, who live in Penn, opened the fundraising music festival, KnotFest, on Friday, September 12, at The Red Lion, in Penn Road, Knotty Green, where the three-day festival was based.
Gabby said: "We're delighted to support such a worthy cause and enjoy the music."
The event raises thousands for the Thames Valley Adventure Playground, for children with special needs and other charities in and around Beaconsfield.
The three-day festival is in its third year and featured more than 20 local groups and singers.
As well as the music, there was a barbecue and face painting.
The Round Table provided the marquee, while prizes for the tombola and raffle were donated by local businesses, including Allsorts and Shoe-be-do.
Landlady Tina Massie said: "What a magnificent weekend - I am still on a high!
"I'd like to say a big thank you from the bottom of my heart to everyone who cam along to Knotfest - especially Gabby Logan, who was so lovely, and all the groups and singers that gave their time.
"I am one of the luckiest people in the world to have so many people who give me so much support."