Estate agent staff took part in the Ice Bucket Challenge for charity.
Stephen Jackson, Lawrence Howes, Nick Hughes were the latest to get doused in ice cold water for the ALS Ice Bucket Challenge.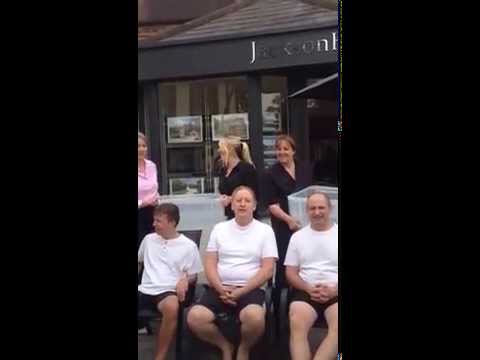 The worldwide social media craze sees people nominated to have a bucket of ice water tipped over their head to raise money for charity, mostly commonly in the UK the MND Association.
People film it, post it online then nominate two friends to do the same, or they can make a donation to charity if they would rather stay dry.
Celebrities who have tackled the challenge include Leonardo DiCaprio, David and Victoria Beckham, Justin Bieber and Britney Spears.
Send your Ice Bucket Challenge videos and photos to bucksnews@trinitysouth.co.uk.
To donated click here.