Earlier this year Tom Cary entered the first round of the Voice of South Bucks competition at The Red Lion in Knotty Green and couldn't get his guitar to work with the PA system.
But what could have been a disaster, turned out to be a blessing in disguise as Tom abandoned the instrument, sang instead to a backing track and, after three hard-fought rounds, went on to win the competition.
"It was almost like I was hiding behind the guitar," he said.
"Not being able to make it work gave me the chance to just stand and perform and be myself.
"And, thankfully, the judges liked it."
Tom beat off stiff opposition from some talented singers to win the Voice of South Bucks 2015 title.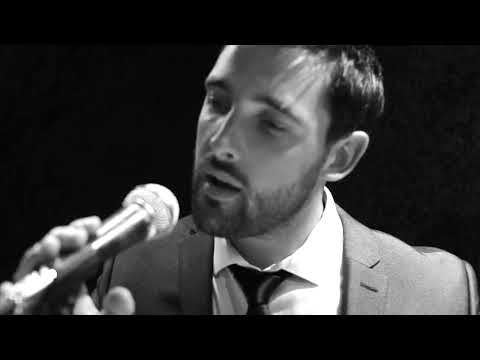 And he did so with a variety of swing songs.
"I have always absolutely loved swing music," he said. "I love singing Michael Bublé and Frank Sinatra."
Part of the prize for winning the competition was to perform at the prestigious Pride of Bucks awards ceremony, held at Stoke Park in June and organised by the Bucks Advertiser and Examiner.
It gave Tom a chance to perform in front of an audience that included not only our wonderful award winners, but also representatives from organisations throughout the county and celebrities that included Suzanne Shaw, herself one of the Voice of South Bucks judges, and Antony Costa from Blue.
Tom said: "I took my guitar and performed one song with the guitar and one without.
"I got some great reaction from the audience and many of them said that while they had enjoyed the performance with the guitar, they had loved the performance without it.
"It gave me the push I needed to change my musical direction a little bit."
Now Tom, by day a car salesman from Old Beaconsfield, is transforming himself into a Michael Bublé tribute act and the dream is to give up the day job and be able to work full time on his music.
Already he has recorded several videos and he his about half way through recording an album of swing covers.
He is still selling BMWs during the day but is performing as much as he can in the evenings and at weekends.
He said: "I enjoy my job, it's a great job, but I wasn't born to sell cars.
"I think it is absolutely amazing, and just a little bit bizarre, that I could do what I love the most as a career and support myself and my family by doing that."
He received a further boost last weekend when he performed his Best of Bublé tribute act at The Gamekeeper's Lodge in Chesham.
"I sang for hours," he said, "and it was a fantastic evening.
"At the interval a lady came over and said she was there with her family and friends, including her brother who has just weeks to live.
"She thanked me because she said it was the first time for ages that she had seen her brother smile.
"She said 'You have made a moment in our family's life that we will remember forever'.
"I was astounded and very humbled that my performance could mean that much to someone. It was amazing.
"Her family had been up and dancing and everyone seemed to have a great time.
"It was quite a night and I didn't want to stop."
Now Tom is hoping he can get regular gigs at some of the prestigious venues in the area as well as performing in pubs, clubs and other venues.
In the meantime he is waiting on tenterhooks to see whether he has made the televised auditions for two of television's most-loved talent shows – The X Factor and The Voice.
"It's just a waiting game at the moment," he said.
"I am expecting to hear whether or not I have been successful any day now.
"It is something I have tried before and it's one of those things that, if you aren't successful, you just have to forget any disappointment, put it behind you and try again next year."
Tom is a Cornishman who moved to Buckinghamshire a couple of years ago and now lives in Beaconsfield Old Town.
One of the reasons he relocated was to help his musical career.
"I think this is a wonderful area, so vibrant and with such a lot going on," he said.
"You feel you are at the centre of things here and I think the area is great – well placed and just a lovely place to live."
If you want to see Tom in full swing, his next local performance will be at The Old Bengal in Beaconsfield on October 4.
He is currently working on his album of swing covers, and negotiating the minefield of copyrights, and his videos can be found on YouTube – search Tom Cary (Best of Buble).
To find out more about Tom, visit facebook.com/bestofmichaelbuble and for bookings, you can contact him by emailing bookings@bestofbuble.co.uk