Raymond Blanc was late, nearly an hour late, but when he came in like a whirlwind greeting everyone as he went, I found I couldn't be angry about it.
Directed to a table laden with fresh fruit and vegetables - a display promoting his new book - we squeezed together on low stalls.
Giving a satisfied sigh as he took a sip of his tea he said: "So what do you want to know?"
We had agreed to meet up to mark the year anniversary of Brasserie Blanc opening in London End, Beaconsfield.
I remember the day it opened, as well as the lead up.
People had been curious as to how the restaurant would fit in - with chains like Pizza Express and Loch Fyne already at home in both the New and Old Town.
This was something new. Up-market and based on the culinary mind of Raymond Blanc.
Not to be mistaken with Le Manoir.
"That was the challenge," Raymond said leaning in. "This was something different and we didn't want people to come here and think that was what they were getting. It's more affordable here, I wanted this to be part of the community."
Community is something Raymond is keen to talk about.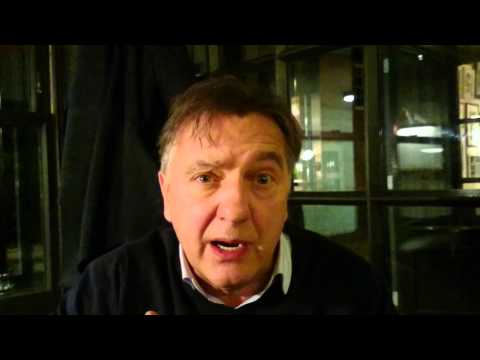 He stares intently at me to the point I feel as if I have something on my face.
I soon learn this is just his way of conveying how important he feels his message is.
He praises Claudia Reiter, the manager of the Beaconsfield restaurant.
"Claudia is what made this place," he gushes. "We brought her from Oxford which was hard as people there loved her so much, but it was the right thing.
"Now she has made this place part of the town, people even come to us and say I wish there was one in Gerrards Cross."
He pauses - "How far is Gerrards Cross?" he asks.
I tell him it is just down the road, to which he rocks back laughing. "See, and even then they say to us they want a restaurant but it isn't that far. Some come from London, even though there are Brasserie Blanc restaurants there."
I ask about the style of food.
It is hard not to when faced with thick asparagus, peppers and radishes weighing down the table.
Raymond is a keen gardener - the inspiration for his latest book, and television series, Kew on a Plate - he has spoken before about how his friends played football he and his four siblings harvested food for his mother to cook.
"I understood food," he said. "Seasonality. Do you understand what I mean by that?" he asks. "It was a strong part of my philosophy, and it is at the heart of what we do."
Raymond moved to England in 1972, worked as a waiter, until the chef fell ill and he ended up taking over the kitchen - he worked his way up, teaching himself.
In 1984 Le Manoir was created.
"The garden was the first thing," he said. "Even before the roof I got the garden done."
Lunging across me he grabbed a bunch of asparagus from the display.
"This, see how thick it is?" He said waving it a little too close to my face.
"Listen to this" he snapped the stalk in half spraying the juice on my cheek and wacking me in the face.
But he was too caught up in his explanation, to notice, leaving me to duck as it came near me again.
"I wish the world realised how important seasonal food is," he said. "Fresh food, seasonal food. The fresher it is, the more nutrients there are.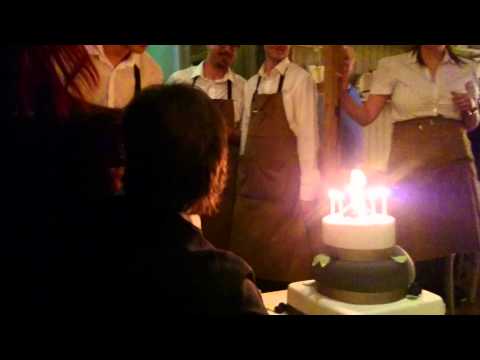 "We eat rubbish, all this fast food. You can eat so much better, and it isn't bland food - this," he said again waving the asparagus dangerously close.
"This is the best tasting food."
The 65-year-old is clearly passionate about changing the way we eat, and getting people to eat local food.
His menu is a showcase for nearby farm food, with vegetables and lamb from the Chilterns.
"There's so much good food around here," he said. "The lamb, on the menu this evening, that is from Amersham, and we make sure we try the other farm foods."
He pauses, stealing himself for a rant.
"We have food problems today because of the way we produce food," he added.
"We all try and produce as much as we can, and it doesn't taste good. "It is no good. We intensively farm and see it as a success, but no!
"It's like we have had a frontal labotomy.
"We had mad cow disease, we saw on tv how bad this was. There's preseratives, artificial colours, and we wonder why we all get ill."
It's hard to know what to reply to his fiery tirade, but as he calms down to sip the last bit of his tea I ask what his solution is.
"We don't have time for my whole solution," he smiles. "But I'd say get back to cooking our own produce. Television is full of cookery shows. "People want to know. I want people to use fresh ingredients, think about what they are using."
And for those who want to take that passion for cooking to the professional kitchen?
"Get back to servitude, this is gone in England. Look to cook to serve."