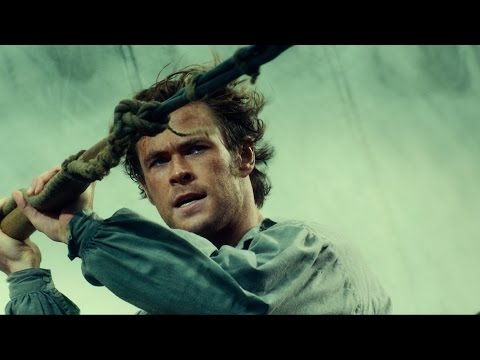 Watch the trailer of the gripping new movie that inspired the legend of Moby Dick, currently being edited at Pinewood Studios.
In the Heart of the Sea is an historical adventure drama telling the true story of the whaling ship Essex in the 1880s.
The ship is sunk when it is rammed and split in half by a massive and enraged sperm whale, leaving its crew shipwrecked at sea for 90 days and more than a thousand miles from land.
The crew, in flimsy lifeboats, sail for South America and suffer such deprivation that they are forced to resort to cannibalism.
The film directed by Ron Howard an stars Chris Hemsworth, Benjamin Walker, Cillian Murphy, Tom Holland, Ben Whishaw, and Brendan Gleeson.
It is based on Nathaniel Philbrick's 2000 non-fiction book of the same name, and is scheduled for release on December 11, 2015.