First premiered at the National Theatre, Tom Stoppard's undisputed masterpiece, Arcadia, is an exciting new collaboration between Theatre Royal Brighton Productions (Dandy Dick, Blue Orange) and English Touring Theatre (Ghosts, The Misanthrope).
Reviewers often call it confusing, or a play for the intellectuals.
The story is simple enough.
In a stately home in 19th Century rural Derbyshire, secret desires and professional rivalries take hold of the residents of Sidley Park as Thomasina, a talented pupil, makes a startling discovery well ahead of her time, whilst in the present day academics Hannah and Bernard attempt to piece together the fragments of truth that tell her story.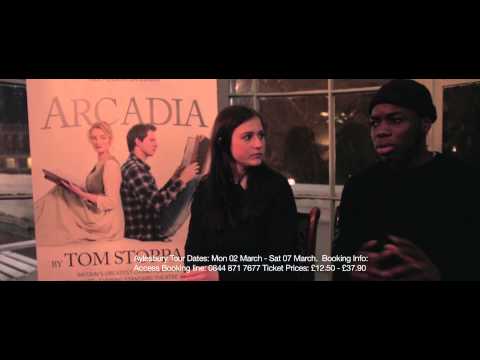 One of the greatest plays of the last century, the Olivier Award-winning Arcadia explores the delicate relationship between past and present, blending history with actuality as the focus drifts from 1809 to now, and back again.
Arcadia was recently voted one of the Nation's Top Five plays in English Touring Theatre's My Favourite Play poll.
The play will be at the Aylesbury Waterside Theatre from March 2 to Saturday 77.30pm with matineesThursday and Saturday 2.30pm.
For tickets go to http://www.atgtickets.com/shows/arcadia/aylesbury-waterside-theatre/