An international rugby sevens record holder, Wendover-born James Rodwell will now take his talents onto the biggest stage after being selected to represent Team GB at Rio 2016.
The 31-year-old played his 69 successive HSBC Sevens World Series tournament earlier this year and it took a knee injury to stop him adding to that record.
Despite missing the first event as a united Great Britain Sevens squad, Rodwell has forced his way onto the 12-strong roster heading to Rio and the veteran of the side said the carrot of Olympic competition was what kept him going.
"When sevens got announced as an Olympic sport, five or six years ago, I was playing and thinking if my body would still be good enough to be involved and playing at a world class level to be in contention for a spot," he said.
"It was a pretty good motivation to keep going, to see if I can manage it. I have been fortunate enough to stay in the game and been involved in it for quite a number of years now and this is certainly the pinnacle of my career, getting to go to an Olympic Games.
"It is something I watched as a child, I would watch hours and hours of different sports, it is a dream come true to get to go and participate and be amongst not many people who have competed for Great Britain."
The squad found out if they were going to Rio ahead of last weekend's final warm-up tournament in Poland. Rodwell was understandably nervous ahead of his meeting with head coach Simon Amor, but is determined to make the most of the opportunity and leave Brazil on a high.
"They brought us in and from then they gave us the good news of the bad news, I was fortunate enough to get the good news and I've been on a high since.
"My wife asked me what they said, I said 'I'm in, I can't remember much after that'. We are a new group coming together so it is a unique opportunity of playing as Great Britain for the first time.
"We will go to Rio, give it our absolute best shot and we know that if we get things right we have got a chance of winning a medal."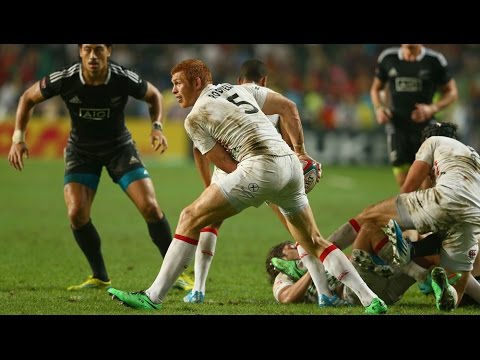 Rodwell's journey to Olympic selection began at Tring RFC before moving to the University of Birmingham to study and progress his rugby career.
Over 60 per cent of British gold medallists since 1992 have participated in BUCS sport, with 56 members of Team GB at the London 2012 Olympics competing for Great Britain at the World University Games.
While Rodwell admits his days of university rugby were not as successful at he would have liked, the experience stood him in good stead for life as a professional.
"University is great as a whole because you play a sport to a decent level, and you also have friends that you make during that process, that you keep for life," he added.
"That, for me, shows how important sport is and how it can develop you as a person. Y ou keep those skills and attributes for the rest of your life. As you get into more competitive environments, national set up and things, all of that experience you have had at uni, only leads to you wanting it more and more."
British Universities & Colleges Sport (BUCS) is the national governing body for Higher Education (HE) sport in the UK, representing more than 150 institutions. Covering 52 sports, BUCS aids grass roots participation through to supporting aspiring elite athletes en route to Commonwealth or Olympic Games www.bucs.org.uk