Some of the world's finest shooters will converge on South Bucks this week for the World English Sporting Championships.
The E.J. Churchill shooting ground, located on the 40-acre West Wycombe Estate, will play host to the event, which started today and runs until Sunday.
The venue comprises 150 clay shooting stands, six clay shooting disciplines and is one of the premier grounds in the UK. In 2014, it not only hosted the World Championships but was also voted as the best shooting ground in the UK at the IPC Shooting Industry Awards.
Owners E.J. Churchill is this year celebrating its 125 anniversary as a gun maker, and anticipation for this year's competition has been at an all-time high, with entries becoming fully booked after just two weeks, and the event itself being extended to six days.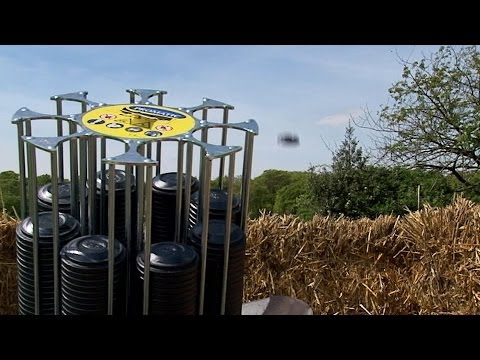 As well as the headline Championship event, there will be the World Sportrap, FITASC Sporting Open, Prelim English Sporting and the Intercontinental Trophy, amongst others.
Among those descending on South Bucks will be the legendary George Digweed MBE, who won the World English Sporting Championship in 2014 will be seeking an incredible 27 World Title this.
Managing director of E.J. Churchill, Rob Fenwick, said: "We are honoured to be hosting such a prestigious event for a second time and our whole team cannot wait for it to start. We are very proud to be leaders within our industry and this event is a great way for us to showcase that to all involved.
"We are looking forward to bringing together the best of the best from around the world and just as importantly, encouraging the next generation of shooters to engage in what should be a fantastic competition."
Today saw the start of both the CPSA World Sportrap and CPSA FITASC Shooting Open, while later in the week will be the CPSA Prelim English Sporting and CPSA World English Sporting Championships.
There will be a Super Final on Sunday at West Wycombe House, where the top six shooters will compete for the World title, while Saturday will see England take on America for the Intercontinental Trophy.
Spectators are welcome to visit and watch the shooting competitions. There is no charge for entry, but the organiser ask that all visitors come to reception, where they can purchase safety equipment.
Parking arrangements have also changed due to the heavy rainfall. Only 4x4s and disabled competitors/spectators can park at the actual ground, while all other vehicles can be left at Wycombe Wanderers FC, from where a free continuous minibus shuttle will run between 7am-7pm.