A charity radio station backed by this newspaper has received a boost by Prime Minister David Cameron.
Mr Cameron has released a festive message and video for listeners of Radio Christmas, a charity radio station based in Amersham.
The message provided encouragement and support to the work of Radio Christmas and Street Kids Direct, which supports projects to help children in and families in Guatemala and Honduras.
The endorsement from the Prime Minister for the work of Street Kids Direct, th charity supported by Radio Christmas, came about through the support of MP for Chesham and Amersham Cheryl Gillan.
In August, the Minister of State for Latin America MP Hugo Swire visited Guatemala and went out on the streets of Guatemala City with Duncan Dyason - the director of Street Kids Direct and founder of Radio Christmas and saw for himself how the charity is making progress with street children.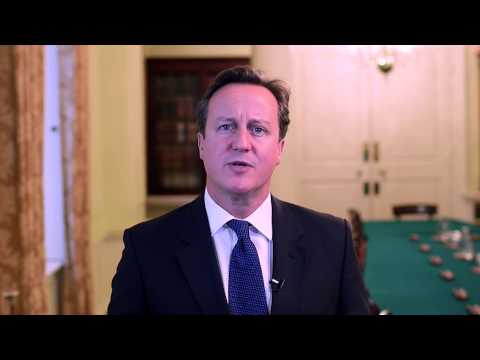 In Mr Cameron's message to listeners, he said: "Thank you to everyone supporting Radio Christmas and Street Kids Direct. This charity has a crucial purpose to transform the lives of children living in dire conditions and are forced to live on the streets or work in rubbish dumps.
"As we get together at home with our families this Christmas, let's remember those that don't have this security, those children in Guatemala and Honduras who are scared, hungry and alone. Let's support the incredible work of Street Kids Direct."
The message was transmitted during the popular Section 31 radio show yesterday (Mon, Dec 15) and soon afterwards a video of the message was uploaded to YouTube.
The Advertiser and Examiner and getbucks has supported Radio Christmas, with reporters Laura Mowat and Camilla Goodman discussing stories in the paper during our Thursday morning guest slot called The Examiner Hour.
Camilla will take to the airwaves for this year's final The Examiner Hour on Thursday (Dec 18) between 10am and 11am.
For more information about Radio Christmas visit www.radiochristmas.co.uk .
For more information about Street Kids Direct visit www.streetkidsdirect.org.uk