The rape, trafficking and prostitution of six girls could have been identified earlier by police, according to an independent report.
In 2013, after the two-year Operation Bullfinch investigation by Thames Valley Police, seven men were sentenced to 95 years' imprisonment for offences including rape, trafficking and arranging or facilitating prostitution against six girls.
Today (March 3), the findings of an independent Serious Case Review into Child Sexual Exploitation (CSE) in Oxfordshire have been released. giving its verdict on the police's dealings with the case.
It found that although many 'positive changes' have been made by Thames Valley Police since Operation Bullfinch, the exploitation could have been identified earlier and that errors were made.
Following today's review, Supt Steve Hockin, LPA Commander for Chiltern and South Bucks, said: "CSE is and remains a priority for Thames Valley Police, with more and more resources being invested to deal with this type of criminality than ever before.
"CSE is child abuse in varying forms, where the victim receives 'something' as a result of them performing, and/or another or others performing on them, sexual activities. It can affect boys and young men as well as girls and young women.
"It is something that can happen in all communities and it can be committed by all communities.
"It is wrong to believe that it only happens in big cities and is organised by groups of men.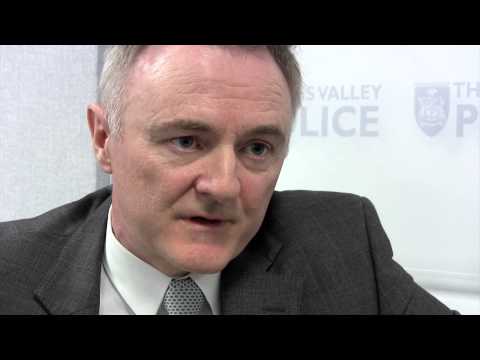 "Here in Chiltern and South Bucks, we have successfully prosecuted two men for Child Sexual Exploitation and we will continue to do so when dealing with other cases.
"Working in partnership, we have been doing a lot of work to raise awareness around CSE in order to prevent and detect.
"It's certainly an area I feel quite passionate about and I think I speak on behalf of my colleagues when I say we are absolutely committed to preventing this type of crime, and we will focus on making life extremely unpleasant and difficult for those who commit such offences."
As part of its campaign to raise awareness, police officers and staff in Chiltern and South Bucks have helped fund the charity Barnardo's to go into 21 secondary schools, visiting 5,217 students, with the RU Safe programme.
They have also helped fund the play Chelsea's Choice to visit 12 schools (2,500 students).
Officers have also delivered CSE information to 40 pupils at two primary schools; seven hotels and B&Bs; and Chesham Town Centre.
If you think you have been a victim of sexual abuse, or are worried about someone, call 101, quoting URN 165 18/2/15.