A new campaign is encouraging Bucks drivers using country roads to brake before a bend, not on it.
Transport for Buckinghamshire is supporting a national Think! Country Roads campaign to help boost awareness of safer driving on the county's rural roads, particularly on approaches to bends.
New figures from the Department for Transport reveal that drivers are most at risk on country roads, with an average of three people dying every day last year, nearly ten times the death rates recorded on motorways.
In total, 1,040 people were killed and 9,051 seriously injured on the UK's country roads in 2014, with a third (348) of fatalities occurring on a bend.
In Buckinghamshire, there were nearly 700 accidents recorded in the same year, including 14 deaths. The causes are often related to braking too late approaching bends and swerving to avoid something in the road.
Nationally, the problem is most acute among young drivers, with a third confessing to braking too late and more than one in ten admitting to 'taking the racing line' by crossing into the opposite side of the road to take a turn faster. Young drivers are also the most likely age group to overtake on a bend without a clear road ahead.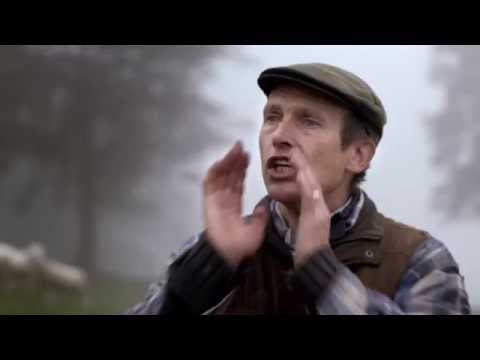 Think! has partnered with a farmer to produce a short video which turns potential road hazards into impossible-to-ignore warning signs.
The video titled Helpful Hazards features animals and vehicles sprayed with signs prompting drivers to slow down, anticipate hazards and brake before the bend, not on it.
Bucks County Council's Cabinet Member for Transport at Buckinghamshire County Council Mark Shaw said: "Buckinghamshire is a rural county with many beautiful country lanes that attract a wide range of road users including walkers, cyclists and horse riders. The Think! campaign aims to get drivers to anticipate the hazards that may lie ahead and reduce their speed into bends, with the key message 'brake before the bend, not on it' as you never know what may be just around the corner"
Road Safety Minister Andrew Jones said: "Every injury and death on our roads is a tragedy and that is why the new Think! country roads campaign is so important. We want the public to anticipate potential hazards on the road when driving in the countryside, to watch their speed and take care when approaching a bend."
Former Formula Ford champion and current British Touring Car driver, James Cole is also backing the campaign.
He said: "I'm concerned that so many people take the racing line on bends. It's one thing to do that in a race track environment but quite another to do it with no knowledge of what is around the corner. Take more care, anticipate hazards, stay in control and give yourself more time to react by braking before the bend, not on it."
TfB also supports motorists by offering Be a Better Driver Assessments, which are intended to help all motorists.
These assessments place a strong emphasis on driving on rural roads and the importance of anticipation and hazard awareness.
For more information on the assessments email tfb@buckscc.gov.uk or call 01296 382 416.