Amersham Band is going One Step Beyond with a fundraising initiative that could be described as Complete Madness.
The band has roped in support from the Nutty Boys of British ska, Madness.
It helps, of course, when band conductor Paul Fisher plays in the horn section for the ever-popular group.
Amersham band is hoping to raise £300,000 to purchase a bandroom because its current rented space is now too small to meet its growing needs. The group has so far raised more than £37,660.
And to help the fundraising for the band's very own House of Fun, Madness has recorded a special appeal video.
In the 19 second video the band says: "Amersham, your local brass band needs your help. Please give generously to their fundraising appeal. Thank you."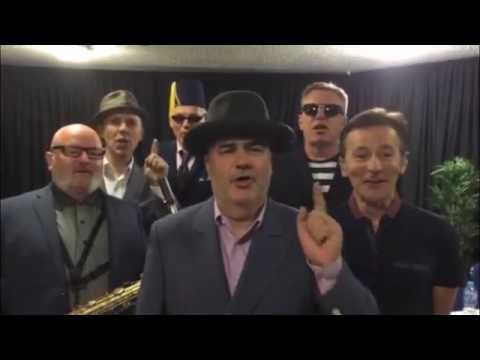 Holding court in the Memorial Gardens in Old Amersham with a Proms in the Park concert, Amersham Band used the opportunity to plug the appeal to a packed, flag-waving audience of about 600 people.
Band chairman Fred Harrison said: "This is one of the highlight concerts for the band, following in the footsteps of the equally successful World War One Commemoration concert last year.
"This year we wanted to use the event to let everyone know about our bandroom appeal which will help us move to a new premises in the town centre."
The initial plan was to purchase the St John Ambulance Hall in Bensheim Way, but that has been sold to a third party.
Undaunted, the band is continuing to raise funds and is seeking other potential properties.
One of its plans for the future is to set up a Brass Music Academy in the town for group and individual tuition.
Band manager Caroline Perkins said: "It's brilliant to get the support of such an iconic group as Madness and we're working to create some additional video clips to illustrate the work of the band."
The Amersham Band regularly performs Madness' hit-song Baggy Trousers.
For more information about the appeal and proposed academy visit www.amershamband.com.