Three teenagers are celebrating after having an app they designed professionally made.
Dr Challoner's Grammar School year 11 pupils Harry Pawlack, 16, Alex Ortega, 15 and Ben Delahunt, 15, recently won the national Apps for Good competition.
The trio, who have called themselves Team Independence, had to pitch their app idea to a panel of industry experts, including winner of The Apprentice, Ricky Martin.
The app, titled BOOKd, has the aim of getting teenagers back into reading – by making it as easy as possible for them to find new and interesting books. The other features of the app include allowing teens and teachers to create book clubs, so they can keep track of books and recommend them to anyone with whom they have shared the code for their book club.
As winners of the Productivity category, the trio's app is being developed professionally, with the launch event being held at Queen Elizabeth Olympic Park today (Thursday).
Harry said: "We're really happy we won the competition. We spent a lot of time on it and it's paid off."
Alex said: "It was a really good experience. We met a lot of people in the competition and the run-up to it, such as Ricky Martin, and it was really interesting to be around people like that."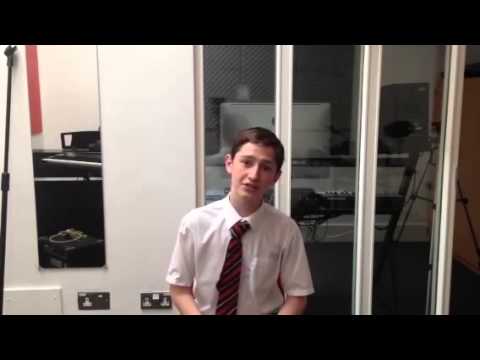 The free app is available to download from today.
Harry said: "It'll be great to see what it's fully like because we've put in all this work, so to get to see the outcome and have it professionally made is great."
The friends decided to make the app free so more people can use it.
Alex said: "The app is promoting reading for teens and so we didn't want any barriers stopping people from using it.
" We'll make money when people click on the links for Google Play and Amazon – we then get something like an eight per cent cut from sales."
The trio came up with the idea after looking at what apps were missing in their lives.
Alex said: "We looked at problems in our life as a starting point. When I was younger I used to read quite a lot but I found it difficult keeping up with all the good books that were out.
"So we started with that, then looked at the competition – Good Read is our main competition – then we looked at what they did not do and what was easy for us to do. Also there was nothing really out there for teenagers or schools."
The experience has made the pupils think about going into the industry in the future.
Harry said: "It's opened my eyes up to what it's like. It's a lot of work but it pays off. It's a growing industry at the moment."
The competition was open to any GCSE pupil at the school.
Last year, a team from the school reached the final but Team Independence is the only team from Dr Challoner's Grammar School to win, making their teachers' very proud.'
For more information about BOOKd visit http://bookdapp.github.io.