Businessman Alex Pratt spoke to GetBucks following the Buckinghamshire Business First (BBF) press conference looking at whether Bucks could become a unitary authority.
Mr Pratt said it was 'at least worth a question' as people are rioting in Hong Kong.
Mr Pratt is referring to the demonstrations in Hong Kong over the 2017 chief executive elections and who should be allowed to stand. There have been riots in the name of democracy.
Watch the interview below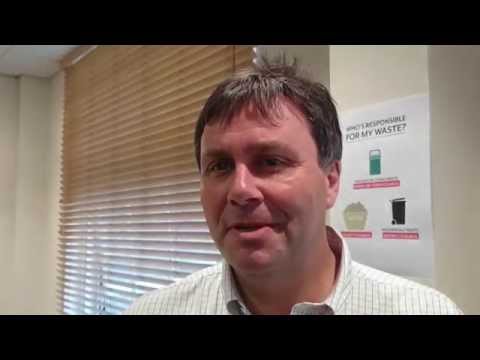 He spoke to GetBucks following a conference on a report commissioned by BBF which has suggested more than £20m a year could be saved by streamlining the county's five local authorities into one.
Buckinghamshire's business community crowd-funded the £25,000 needed to produce an independent research paper looking at the cost of local government.
The research, commissioned by Buckinghamshire Business First and conducted by Ernst & Young, concluded that annual savings of £20.7m could be made, as well as a potential five year net saving of over £58m.
The research centred around four possible alternatives to the current system, including streamlining into two councils.
The option the report argues delivers the largest saving is that of one unitary authority covering Buckinghamshire.
Buckinghamshire Business Group chairman Guy Lachlan has said there is too much confusion over the current system.
Leader of the county council Martin Tett has also spoken out saying he would be for a unitary authority as it 'made sense.'